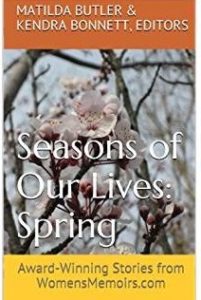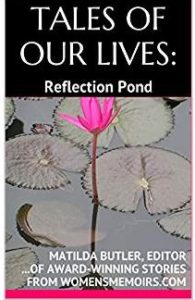 Seasons of Our Lives: Spring and Tales of Our Lives: Reflection Pond, ​Published by womensmemoirs.com
In Seasons of Our Lives: Spring, my memoir piece, "1945," tells the story of an incident in the life of Nellie Quinn (my childhood alter ego), providing a lesson in prejudice and childhood impressions of a parent's beliefs.
In Tales of Our Lives: Reflection Pond, "Why Didn't You Catch Me?" tells about my sister's suicide and reveals a great deal about dynamics in a family that didn't like one another and how a simple childhood incident may end up determining the adult that child becomes. It's one of the few memoirs that I have written in first person.
~~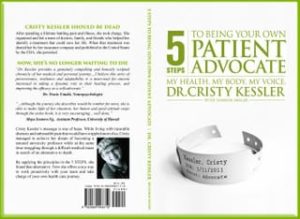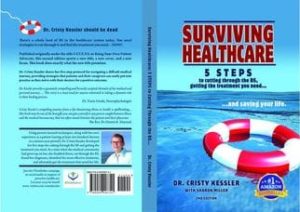 Surviving Healthcare: 5 STEPS to Cutting Through the BS, Getting the Treatment You Need, and Saving Your Life, 2015, and Five S.T.E.P.S. to Being Your Own Patient Advocate, Second Edition, 2014. Co-written with Dr. Cristy Kessler and published by Buckskin Books.
~~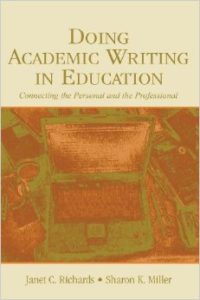 Doing Academic Writing in Education: Connecting the Personal and the Professional, Janet C. Richards and Sharon K. Miller, Erlbaum, 2005
This clear, reader-friendly book is carefully designed to help readers gain confidence and acquire competence in their academic writing abilities. It focuses on real people as they write and actively involves readers in the writing process. The authors' innovative approach encourages reflection on how professional writing initiatives connect to the personal self. For pre-service and in-service teachers, graduate students, school administrators, educational specialists, and all others involved in the educational enterprise, effective writing is important to professional success. The book is organized to help the reader move progressively and confidently forward as a writer of academic prose.
Selected Journal Articles and Chapters
(Chapter) "Effective Writing for Teacher Researchers," Janet C. Richards and Sharon K. Miller  in Teachers Taking Action: A Comprehensive Guide to Teacher Research, Cynthia A. Lassonde and Susan E. Israel, Editors
2007
(Article) 'Exploring the Nature of Theory in a Teacher Research Community" in The Thinking Classroom/Peremena, An International Journal of Reading, Writing, and Critical Reflection
Volume 7, No. 4, October, 2006
(Article) "Reflecting on Your Reflections: Detecting the Need for Change" in The Thinking Classroom/Peremena, An International Journal of Reading, Writing, and Critical Reflection, Volume 5, No. 1, January 2004.
(Chapter) "Integrating the Literacies of Reading and Writing,"Sharon Miller and Terri Austin in Integrating Multiple Literacies in K-8 Classrooms, Janet C. Richards and Michael McKenna
2003